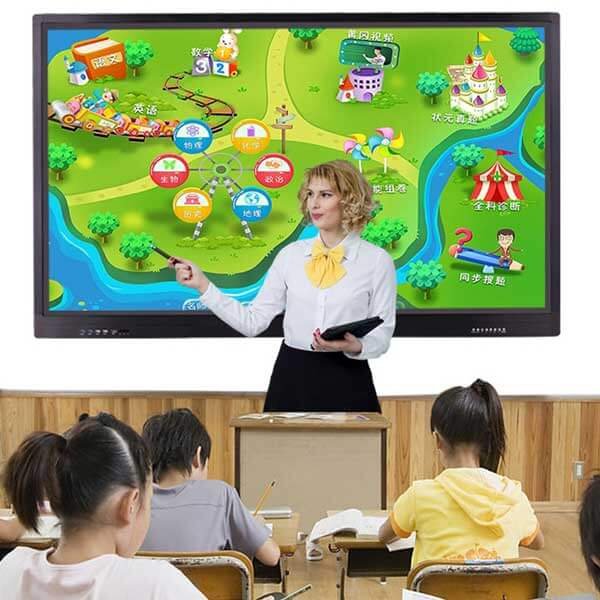 Before class, teachers need to bring textbooks, write with chalk on the blackboard, and need teaching tools such as triangles, blackboards, etc., which are relatively monotonous;
Now our teachers do not need textbooks, chalks, blackboards, or triangular boards and other teaching management tools. We only need a smartboard to complete pictures and texts, vivid and interesting teaching, students The motivation to interact with the teacher is as well as higher.
This smartboard is part of the cultural construction of smart classrooms and smart schools. The implementation of such projects can achieve a fair distribution of high-quality educational environmental resources in China's urban and rural areas, comprehensively improve the quality of classroom teaching content, and then promote the revitalization of my country's rural areas.
Continue to increase the innovation and development of intelligent teaching equipment such as smartboard, optimize production management, commit to green production, and lay a solid foundation for high-quality development. In years of practice, it has contributed to the overall improvement of the quality of education, and in the new journey of building a socialist modernized country in an all-round way. The function of the smartboard reflects a new achievement.