In today's digital age, the EdTech market is rapidly emerging, bringing unprecedented opportunities and challenges to the education industry.As a smart board manufacturer, you have the opportunity to be a leader in this booming industry.
By becoming a smart board reseller, you'll be able to work with educational organisations and schools to bring innovative solutions to the education sector that will drive improvements in the student learning experience. So why choose Smart Boards?
Ⅰ. Smartboard as an innovative educational tool:
It is changing the traditional mode of teaching. It can provide interactivity, multimedia features and instant feedback, making teaching more lively and interesting. With the popularity of digital learning, the demand for smart boards will continue to grow, and becoming a reseller will enable you to share in this growing market share.
II. Becoming a Smart Board Distributor will enable you to build strategic partnerships with educational institutions:
Schools and educational institutions are actively looking for innovative teaching tools and technologies to improve student learning outcomes.
As a SmartBoard reseller, you will be able to provide high quality SmartBoard products and work with educational institutions to explore better teaching methods and practices.
Ⅲ. Becoming a Smart Board Distributor will also enable you to participate in the rapid growth of the EdTech industry:
The EdTech market is facing huge growth potential and is expected to continue to grow at a high rate in the coming years. At the same time, government and educational institutions are increasing their support for digital learning and technological innovation.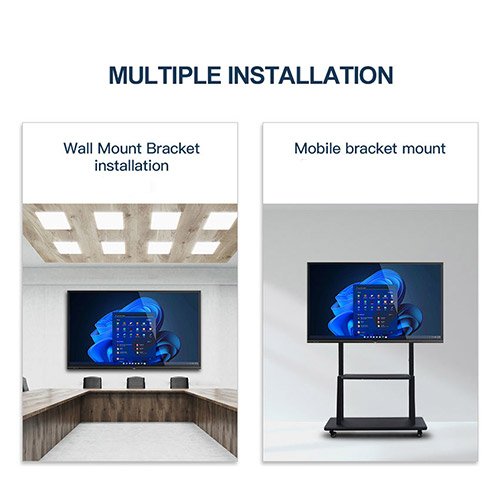 As a smartboard reseller, you'll be part of an industry full of opportunities to work with industry leaders to drive the development of EdTech.
Becoming a smartboard reseller doesn't just mean selling products, it means becoming an enabler of educational innovation.
You will work with schools and educational organisations to explore how smartboards can be used to create better learning environments and teaching methods.
By providing training and support, you'll be able to help teachers and students make better use of smartboards to digitally transform education.
Now is the time to seize the opportunity! Become a SmartBoard distributor and grab a head start in the EdTech market.
Partner with us to create a future in education. Contact us to learn more about the opportunities and advantages of becoming a smart board reseller. Together, let's transform education and provide students with a better learning experience and future opportunities!