The smartboard is an intelligent interactive touch all-in-one machine that integrates computer, projector, TV, electronic whiteboard, advertising machine, audio and other functions.
For example: enterprises, institutions, schools, training management institutions, shopping malls, media studios, family life, leisure, culture and entertainment, etc.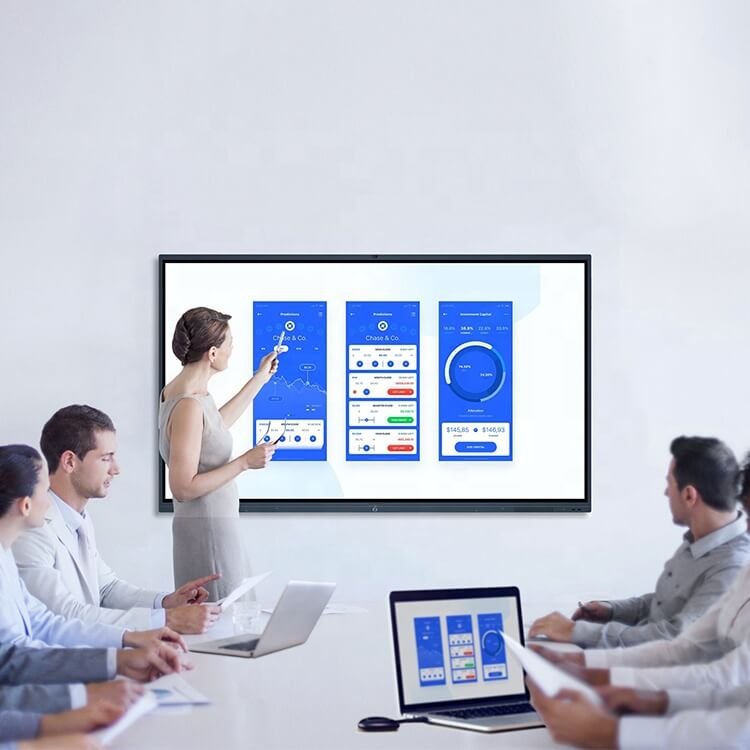 The smartboard uses a high-definition LCD screen as a display and operation platform, and has functions such as writing, annotation, synchronous interaction, multimedia, and remote video conferences. It is an essential part of office, teaching and interactive presentations in the information age, improving communication efficiency for meetings, presentations, industry command and deployment.
Ultra-clear screen
Compared with traditional projectors or electronic whiteboards, the smartboard is more prominent in display.
Adopt high-definition large-screen LCD panel, high resolution, delicate and smooth picture quality, pure and natural color, smooth transition of details. Even in a high-brightness environment, the picture is still clear and there is no chromatic aberration.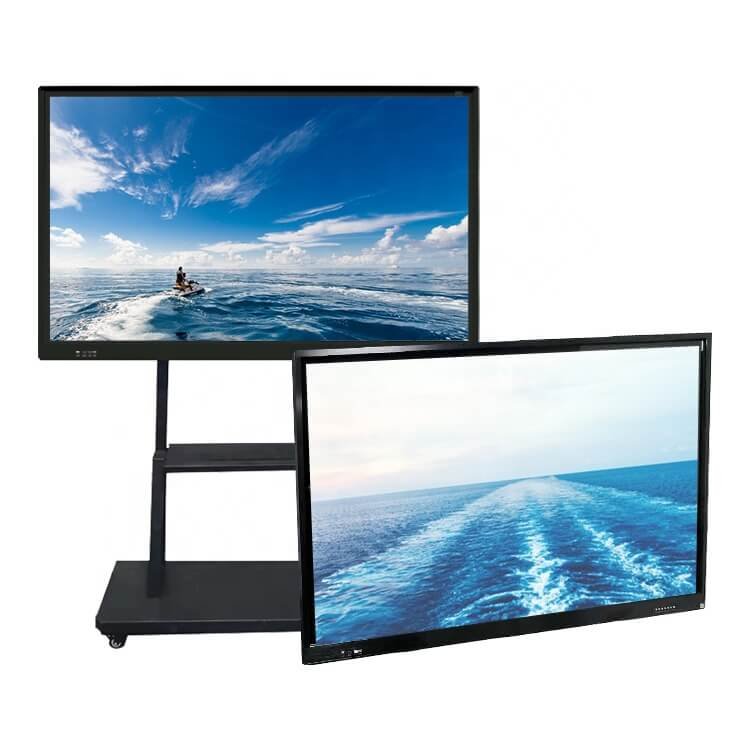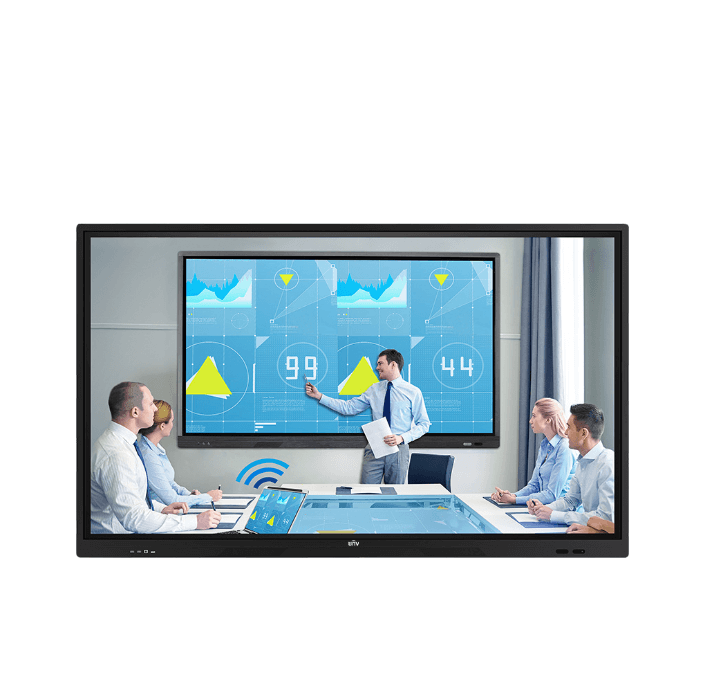 Touch handwriting
The smartboard generally supports infrared touch, which can directly use students to write or write work conference research content on the screen with their fingers, and some can even meet the requirements of many people who can improve their writing at the same time.
Distance education conference
With the assistance of the corresponding system hardware, the meeting can be transmitted in real-time, without delay, and high stability through the all-in-one machine. The real-time scene of the work meeting can be realized, and the face-to-face meeting of the enterprise in different places can be realized, so that different places feel like we are in the same room.