Education is our common dream. In this era of information explosion, how to use education technology to help more children interest in exploring knowledge, this will be our focus of thinking.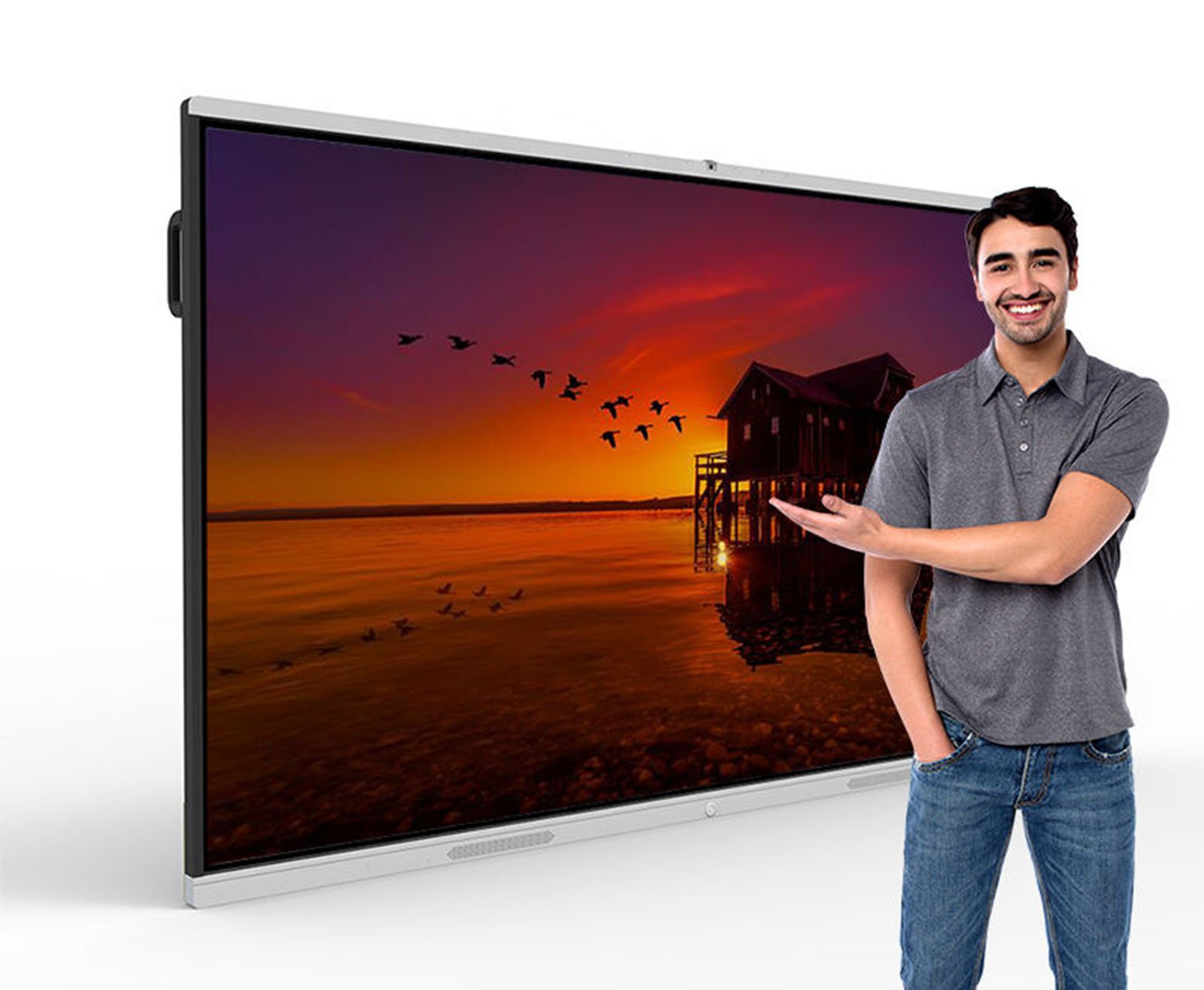 As a leading company in the teaching smart board industry, we have always been committed to providing educational institutions with the most popular and innovative technology applications. After years of hard work, we have developed a new generation of teaching smart boards that will take traditional classroom teaching into a whole new realm.
Compared with the traditional blackboard or projection, our teaching smart board has a huge screen and supports 4K ultra-high-definition picture quality output. It can not only complete the regular writing and drawing functions, but also integrated with mature Internet technology. Specifically.
Ⅰ. Support multi-touch:
Teachers and students can write and interact with each other on the screen anytime, anywhere, which greatly enhances classroom participation.
Ⅱ. With powerful multimedia playback function:
Teachers can instantly import and play video, audio, pictures and other resources to make the classroom vivid.
III. Possibility of online teaching:
Through videoconferencing-like methods, teachers can teach remotely and students can ask questions at any time.
IV. Provision of a comprehensive teaching management system:
Teachers can manage courseware, record grades, and organise lesson preparation notes through the background, which helps you to complete the teaching preparation work efficiently.
V. Comprehensive cloud-based teaching platform:
Student assignments are no longer confined to the classroom, and online interactive help and self-help study guides are possible anytime, anywhere.
VI. Support synchronisation of multiple devices:
A teaching smartboard teachings can be synchronised with other end devices, supporting a new model of collaborative teaching.
In addition, compared to traditional teaching aids, our product has the advantage of being maintenance-free for a long period of time. Not only can they be used for 5-8 years, but they are also environmentally friendly with "zero paper". We believe that adopting our products will help your organisation make the leap to smart education.
If you are interested in our teaching smart board, please feel free to contact us, our sales representatives will provide you with more product details and customised services. It is our common vision to help you build a smart campus.